Welcome to Anatolian Psych.
We are currently editing over 27 articles, and yes, you can help too!

About this wiki | New pages | Categories | Wiki tutorial | Help pages

If you can not find the article you are looking for, you can create it. Before writing an article, you may want to experiment on writing and formatting, right here at our Sandbox.

To write a new Anatolian Psych article, enter the page title in the box below.

And probably you won't be alone. Psychanatolia is a wiki that anyone can edit. Your article will grow as Psychanatolia does. You can discuss your and other people's changes in discussion pages and thus, improve the article.

Featured Article

Selda Bağcan or mostly referenced as Selda, was born in Muğla, Turkey in 1948, is a well renowned Turkish folk music singer, composer and politic activist.

She has been one of the most effective names in Turkish Folk and Folk Rock music for years. Her protest style and leftist, socialist political views both in lyrical and activist means brought her a great support from the public yet caused many troubles with the military and governmental authorities.
Featured media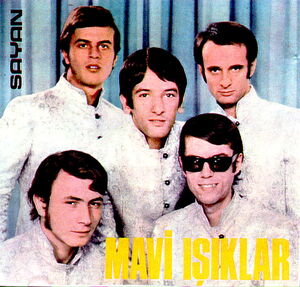 What's new?
We're on-line

Psychanatolia wiki is on-line now, and waiting your contributions.
Helping out
Adding content
Not sure where to start?
Talk and more...
Check out the community portal to see what the community is working on, to give feedback or just to say hi.